Honestly, thinking about good cheat meal ideas is a tough task. Almost everyone relies on the "fast food" (which is also fine), but I still feel that cheat meals are more about nourishing or "re-fueling" (without compromising on taste) than eating absolutely anything on earth!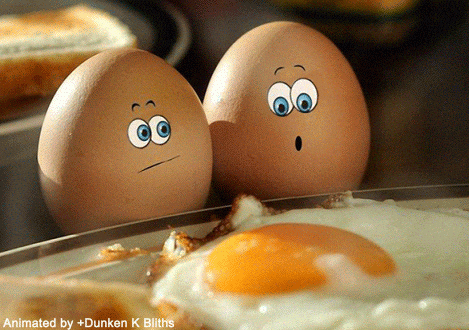 Talking about Indian food recipes, curries are usually thought of as loaded with butter. But, not this 'cheat meal' egg curry recipe. It has herbs, spices, and even more protein than you can probably imagine!
Spices have been a part of Indian culinary since time being; moving further back to the past, they have been celebrated for their medicinal properties too.
So, is it really a cheat meal, afterall?
Ingredients
(Part I to make a healthier egg curry)
Spices
Black Peppercorns (7)
Cloves (5)
Cinnamon (1 stick)
Star Anise (1) (optional)
Black Cardamom (1)
Green Cardamom (6)
Black Peppercorns
Here is why I used black pepper in my egg curry recipe:
Rich in anti-oxidants
Anti-bacterial properties
Helps control sugar
Lowers cholesterol levels
Has cancer fighting properties
Helps in absorption of other nutrients
Cloves
Here is why I used cloves in my egg curry recipe:
High in anti-oxidants
Helps to kill bacteria
Improves liver health
Regulates blood sugar
Improves bone health
Reduces stomach ulcers
Cinnamon
Here is why I used cinnamon in my egg curry recipe:
Has anti-inflammatory properties
Improves sensitivity to insulin
Cuts the risk of heart disease
Improves neurodegenerative diseases
May protect against cancer
Beneficial for diabetic patients
Star Anise
Here is why I used star anise in my egg curry recipe:
Antiviral
Antifungal
Antifungal
Black Cardamom
Here is why I used black cardamom in my egg curry recipe:
Promotes Gastrointestinal Health
Helps with asthma
Improves oral health
Has Anti-Carcinogenic properties
Anesthetic properties
Helps in detoxification
Green Cardamom
Here is why I used green cardamom in my egg curry recipe:
Has diuretic properties
Protects from chronic diseases
Helps with digestive issues
Treats bad breath
Helps with anxiety
Helps prevent cavities
Other Ingredients
Full Fat Yogurt / Greek Style Yogurt / Curd (3/4th cup)
Coriander Powder ( 3 tbsp)
Paprika (2 tsp)
Tumeric (1/2 tsp)
Cumin Powder (1/2 tsp)
Garam Masala (3/4 tsp) (optional)
Salt (1 Tbsp)
Ginger and Garlic Paste (1.5 Tbsp)
Ghee/ any other oil (1/4 Cup)
Onions (3-4 medium)
Hard-boiled eggs (5-6)
Freshly chopped coriander to garnish (1/2 cup) (optional)
Instructions
(Part II to make a healthier egg curry)
After you remove the shell from the eggs, make 7-8 holes using a toothpick so that they could take in the flavor. Keep one egg aside to be mashed and added in the gravy later.
Heat the oil/ghee in a pan and add the chopped onions. Sautee them until they turn golden brown.
Drain off the excess oil from the onions and put them out on a plate. Let them cool for a while.
Shift the onions in a food processor after they have cooled down completely and blend them into a paste.
In the remaining oil, add a pinch of turmeric and paprika powder and slightly sautee your hard-boiled eggs for a minute. Keep them aside to cool.
In the remaining oil, mix in yogurt, ginger garlic paste, Coriander Powder, paprika, turmeric, cumin powder, garam masala, salt, and other whole spices (Black Peppercorns, cloves, cinnamon, star anise, black cardamom, and green cardamom.)
Stir it constantly for 5-7 minutes or until the oil has separated over a medium flame.
Add in the onion paste and mashed egg and stir again for 2-3 minutes.
Add in the garam masala (optional) and 1/4th cup water and let the curry simmer for 7-10 minutes on a low flame.
Turn off the flame, add your boiled eggs, garnish with coriander, give it one last stir and enjoy with naan or rice!
Calories and Macros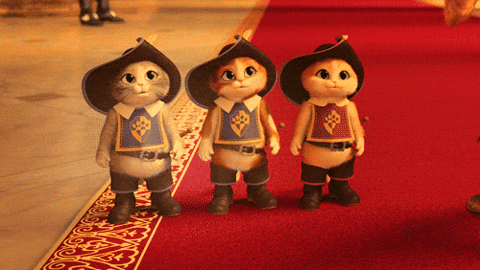 Calories and macros for the entire recipe (serving size 3):
Calories: 1,300
Protein: 62g
Carbs: 51g
Fat: 90g
Calories and macros per serving:
Calories: 434
Protein: 20g
Carbs: 17g
Fat: 30g
Feel the urge to indulge in a macro-friendly healthy dessert? Try these Healthy 3-Ingredients Desserts next.
Found it helpful? Rate it here:
For any queries, follow me on Instagram.