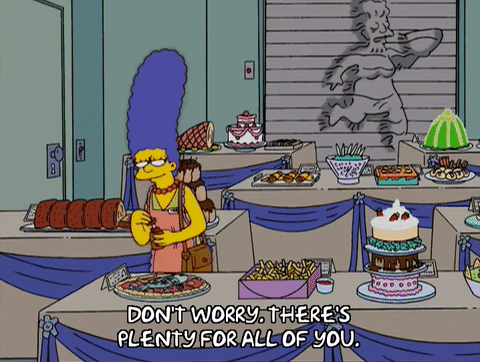 Because there is no such thing as a recipe that is too simple, I came across some ideas to share the easiest recipes you've ever seen. They are personally tried and tested, they are much healthier, and they all have 3 ingredients (or even LESS!)… And what bliss is to try on new things with limited resources when all the super-markets are shut?
Fruity Nice-Cream
Well, most nice-creams starts and ends with banana. But you can add some frozen berries or any frozen fruit for that matter and customize it. Not just guilt-free, it is too cool for summers too!
Ingredients:
Frozen mix fruits (berries, bananas, mango, etc.)
Milk (whole, oat milk, almond milk, coconut milk)
Sweetener (honey, maple syrup, stevia, or you can select your options

here

.)
Recipe:
Add your choice of frozen fruit with half the amount of milk you have and blend lightly.
Add the remaining milk along with the sweetener of your choice and mix until smooth
Pour the mixture in a container and put it in the freezer for 2-3 hours.
Make sure to give it a stir every 15 minutes during the first hour
Optional: Add some chopped nuts on top.
Raw Brownies
This needs so baking. It is super easy and even those of you who struggle in the kitchen can make them. A child can make this brownie. A dog can make this brownie. It is THAT easy.
Ingredients:
2 cups pitted medjool dates, soaked in warm water for 10-15 minutes
1 cup nuts of choice (pecans, almonds, walnut, or a blend of them works great)
3 tablespoons cacao powder
Recipe:
Grind the nuts in a food processor until they are roughly chopped.
Add in the soaked dates and cacao powder and mix again.
Once the mixture is thick and sticky, scoop it out and spread it on your brownie tray. (Don't forget to use the parchment paper, otherwise, it'll stick to the bottom!)
Allow it to cool and set in the refrigerator for at least an hour.
Cut into bite-size pieces and enjoy.
On The Go Granola Bars
The bars are so easy to make and super healthy, it almost has no recipe!
Ingredients:
1 1/2 cups soaked pitted dates (~32 dates, soaked in warm water for 10-15 minutes)
1/2 cup peanut/almond butter
1/2 cup rolled/instant oats
Recipe:
Pulse the dates in a food processor until small pieces remain. You can use a spatula to stir it occasionally.
Add peanut/almond butter along with oats and give it a good pulse until you have reached the desired consistency.
Transfer the mixture to a brownie tray and press down until flat.
You can even roll them into individual balls.
Let it set in the refrigerator for about an hour.
The bars would go up to several weeks so you can make some for when you are not working from home anymore.
Flourless Muffins
Vegan. Gluten-free. Yummy.
Ingredients:
2 medium-sized ripe bananas
1 cup peanut/almond butter
6 pitted dates soaked in warm water for 10 minutes
Recipe:
Pulse the soaked dates first.
Then mix in all the remaining ingredients until it forms a smooth batter.
Scoop out the batter into muffin tins. Make sure to grease it well.
Bake for 15-20 minutes.
Stuffed Dates
If you are enjoying your home workouts too much, this is the best pre-workout snack for you!
Ingredients:
1/2 cup salted shelled pistachios/roasted almonds/walnuts
12-16 dates
Optional topping: crushed pistachios, unsweetened coconut flakes or hemp seeds
Recipe:
Add pistachios/almond/walnut into a food processor and blend until you get a creamy consistency but not until it begins to extract oil.
Slice the dates into half and remove the pits. Make some room to stuff the nut paste.
Scoop out enough nut paste to fill each date and top it with your favorite toppings.
It can be refrigerated for 7-10 days.
No Flour Pancakes
They are gluten free and you can enjoy heaps of them even for your breakfast.
Ingredients:
1 ripe banana
2 eggs
¼ teaspoon cinnamon
maple syrup, or honey (optional toppings)
Recipe:
Mash the banana using a fork.
Separate the egg whites and whisk it until it forms stiff peaks.
Add the egg whites to the banana mash along with the yolks and cinnamon.
Mix well.
Pour few spoonfuls of batter over a non-stick pan and flip after 3-4 minutes. Let it cook on the other side.
Enjoy it with honey or maple syrup!
Oatmeal Fruit Crumble
For many of us, oatmeal is our go-to breakfast option. But did you know you can turn it into a great and quick dessert too?
Ingredients:
3 tbsp butter
3/4th cups of oatmeal
1 cup fresh fruit of your choice (apples, apricots, mango, berries, etc.)
Recipe:
Cut the butter into small pieces straight from the fridge.
Use your hands to knead the butter into the oats until everything sticks together.
Transfer it into a muffin mold and top with fresh fruits.
Bake for about 10-15 minutes until you see a golden brown crust on the top.
Let it cool completely before you dig in.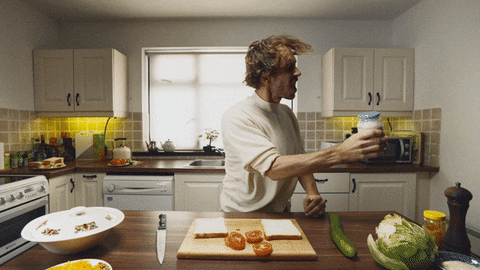 It is less than a week remaining when the curfew is expected to be lifted off in India (unless it would be imposed again!) Curfew or no curfew, invest your time in spreading cheer with the help of these healthy 3 ingredients dessert recipes.