Daily cooking can easily be made healthier by swapping dairy for its alternatives. Homemade nut milk or seed milk is one of the most popular options and can be used in gazillion ways!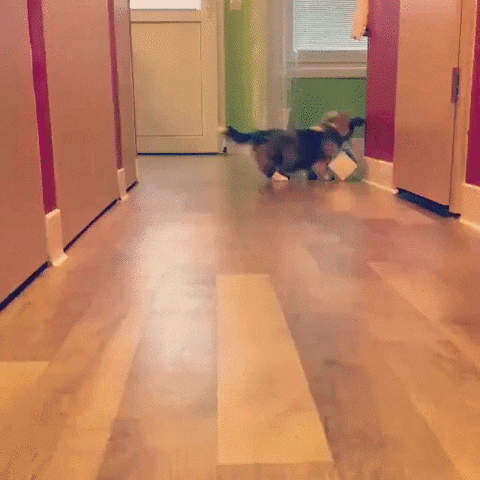 It might seem like a difficult task at first, but the process can't be any more easy. Cull out anything fancy, because all you need is some nuts or seeds, water and a blender. Yes, that's it!
If you are in for some homemade nut milk and seed milk, be prepared to jazz things up by adding new flavors, natural sweeteners, and nutritional boosts to amp up the benefits. You can find the list of my take on sweeteners here.
Nutritional Benefits
(…Of Making Your Own Nut milk and Seed Milk)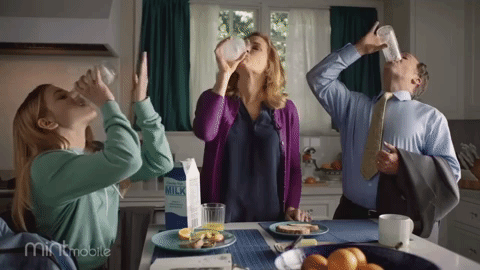 We are always in a fix about if we should or shouldn't buy almond or oats milk from the store. Not only are they expensive, but they are also watered down and loaded with preservatives, refined sugar, and other unpronounceable things.
On the other hand, if you DIY this kind of diary-free milk, be assured that you are getting a lot of benefits along.
Homemade milk is free from any additives or preservatives
It is naturally dairy-free (dairy milk isn't always easy to digest and may aggravate some health conditions)
Can be sugar-free, if desired
Low waste or No waste
Easy to make
Rich in flavor and freshness
A lot of different options to spice it up
Higher in bioavailable nutrients, if nuts or seeds are soaked beforehand
Best Nut and Seed Options
(for Homemade Dairy-Free Milk!)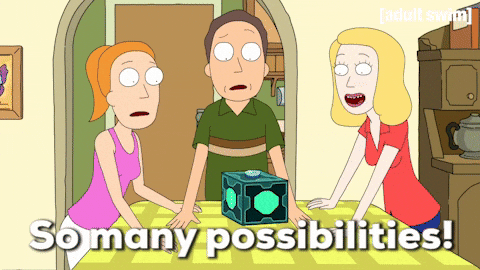 Honestly, it has no limitations. You can experiment with any nut or seed and then decide which one you like the best. But understand that some are more strongly flavored than the others. I'm dividing the most common nut and seed options into their flavor category:
Nut Options
Neutral Nut Flavours
Almonds
Cashews
Macadamia nuts
Brazil nuts
Stronger Nut Flavours
Seed Options
Not many people are familiar with seed milk, but they are stronger in taste. To determine your kind, you will have to experiment with seed milk, and probably combine different kinds to create your own variation for a neutral or subtler flavor.
Sesame seeds
Pumpkin seeds
Hemp seeds (these don't need to be strained either)
Sunflower seeds
The following seeds do not work great as seed milk by itself. But if you are looking to thicken or pump up the nutritional value of the above-mentioned seed milk, they work great.
Fruit Options
Gluten-Free Grain Options
How To Make Nut Milk and Seed Milk
(A Step by Step Guide!)
Ingredients
1 cup nuts or seeds (you can even mix both of them)
4 cups water
Tools
Blender
Measuring cups
Fine-mesh strainer or nut milk bag
Large bowl
Storage container
Directions
(…to milk it up!)
Soaking the nuts and seeds have their own benefits. Soaking helps to reduce phytic acid and enzyme inhibitors that hinder the process of digestion, and enhance the bio-availability of nutrients. The time for soaking greatly depends on what kind of seeds or nuts you are using. The bigger and heavier the nuts, the more time it will take (6-8 hours, approximately), while the smaller ones will take about 2-3 hours.
Add the nuts/seeds and water into the blender. Blend it until it forms a smooth paste.
If using a strainer: Set the fine mesh strainer over a bowl and pour the milk through the strainer, squeezing the leftover pulp with the back of a spoon to remove out the remaining liquid.
If using a nut milk bag: Pour mixture into the nut milk bag, straining out the pulp by squeezing the bag. You could also make your own nut milk bag by using a few layers of cheesecloth, if available.
Pour out the nut or seed milk to your storage container and keep in the fridge for up to 3 days. Shake well before you use it.
Since the homemade milk does not have any added preservatives, it would expire after 2 to 3 days. To keep it fresh for longer, freeze it.
Ideal Ratio
(Nut-to-Water or Seed-to-Water)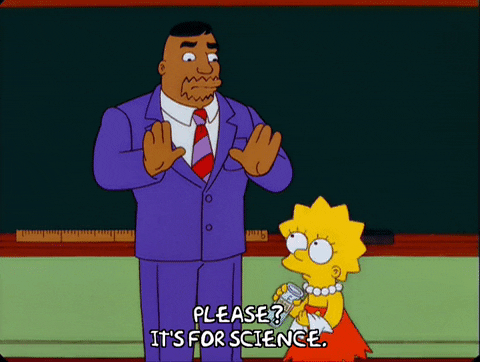 The typical ration is 1:4. Therefore, 1 cup of nuts or seeds to 4 cups of water. However, if you would want to make a thicker and creamier milk, you can try to reduce the amount of water (try 1:3 or 1:2.)
Best Blenders for Nut Milk and Seed Milk
A high-speed blender for is best for a super smooth nut milk and seed milk.
A regular blender or a bullet blender will work well too, though you will have to make milk in smaller quantities with a single-sized blender.
A food processor can also do the job but it will be messier.
With a regular blender, you will save a little more pulp than usual but you can incorporate it into a bunch of other stuff and while baking.
Flavoring and Sweetening Options
This is all about how creative you are and letting your imagination run wild. You can create your own signature blend by working out the components and customize it according to your own taste.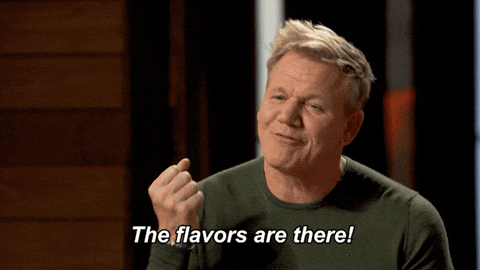 Here are some of the options, in case you are a bit confused:
Vanilla extract
Melted dark/milk chocolate or cacao powder
Fresh fruit (any kind of berry taste great!)
A bit of instant coffee
These are some of the options for sweeteners. To know more about what kind of sweetener is healthier, read my article "The Sugar Meltdown."
Maple Syrup
Raw Honey
Coconut Sugar or Coconut Syrup
Dates
Start by using 1 Tbsp (per batch of milk, NOT per serving) and balance it according to your taste.
Additional Nutritional Boosts Options
How can you make your nut milk and seed milk more nutritious? Here is my list of options:
Herbal Teas
Health Benefit + Flavour Profile
 It will vary according to the kind of tea you choose.
Banana
Health Benefit
Bananas are rich in fiber which is good for digestion and blood sugar balance; potassium for heart health and muscle recovery; Vitamin B for energy and nervous system support; and Vitamin C for antioxidant.
Flavour Profile
Bananas are known to be naturally sweet.
Cinnamon
Health Benefit
It balances blood sugar levels and decreases inflammation.
Flavour Profile
Sweet and spicy.
Maca
Health Benefit
It relieves stress, boosts energy levels, and balances hormones.
Flavour Profile
Malty.
Matcha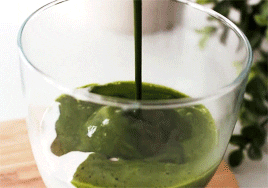 Health Benefit
Matcha is known to be full of antioxidants. It also supports brain health and increases focus.
Flavour Profile
Astringent.
Turmeric
Health Benefit
Turmeric is the golden spice known for its anti-inflammation properties. It is rich in antioxidants and cancer-fighting nutrients.
Flavour Profile
Bitter and spicy.
Cloves
Health Benefit
Cloves have anti-inflammatory and anti-microbial properties. It also contains antioxidants.
Flavour Profile
Pungent, warm, sweet and slightly bitter.
Cardamom
Health Benefit
Cardamom is used as a flavoring agent in many cultures. It is known to reduce inflammation, aid digestion, improve dental health, lowers blood sugar, and blood pressure.
Flavour Profile
Sweet.
Ginger
Health Benefit
The number one benefit of ginger is that it helps in digestion by reducing inflammation in the stomach.
Flavour Profile
Spicy.
Nutmeg
Health Benefit
Anti-inflammatory, anti-bacterial, and has antioxidants.
Flavour Profile
Spicy, nutty, with a little sweetness.
Goji Berries
Health Benefit
Goji berries got its fair share after Miranda Kerr rooted for it. It is a complete source of protein and in addition to containing antioxidants, it has 21 trace minerals too.
Flavour Profile
Sweet and tangy.
Chaga/Reishi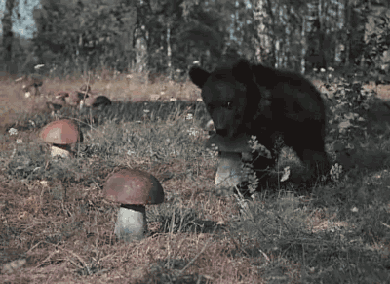 Health Benefit
More unconventional foods include medicinal mushrooms like Chaga and Reishi that help to boost the immune system, are rich in antioxidants and helps to fight cancer cells.
Flavour Profile
Earthy, can be a little bitter.
Ground flax or chia seeds
Health Benefit
The health benefits of chia and flax seeds are all over the internet. They are an excellent source of fiber, omega-3, calcium, and magnesium. They also help in hormone balance.
Flavour Profile
Neutral flavor, but flax and chia have an effect on texture – they are mucilaginous, which will thicken up your nut milk.
How to Use Nut Milk and Seed Milk
You can use nut milk and seed milk in both hot and cold recipes, including:
Smoothies
Smoothie Bowls
Iced Elixirs
Ice Cream
Dairy-Free Yogurt
Nut or Seed Cheese
Dairy-Free Cheesecake
Soups
Hot Chocolate
Gluten-free baking
Dairy-free hot elixirs
Homemade chocolate desserts
Sauces and condiments
Don't forget the pulp – you can use that too in your daily cooking or just add it in your cake batter!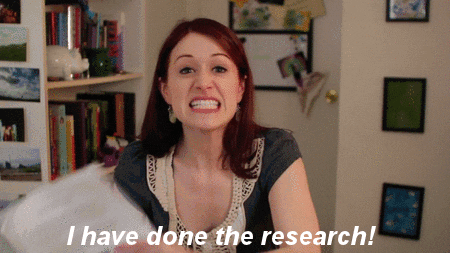 Once you start making your own nut milk and seed milk, you won't wanna go back to store-bought ones.
Comment below if you are stuck anywhere and I'll answer right away!
#stayhome #staysafe #gohomemade
Found it helpful? Rate it here:
For any queries, follow me on Instagram.