We all have spent our time in the quarantine bingeing on our classic favorites and it's time we snap out of it!
Vegan and without artificial sweeteners, this zucchini bread cuts back on fat, cholesterol, and complicated ingredients. This bread has a lot of zucchini, more than the typical recipe, but this is what makes it healthier yet flavorful.
Bet you can not have a denser, satiating, deliciously moist and a dessert full of fiber and nutrients anywhere else but your home. Best of all, it just 200 calories per slice!
INGREDIENTS
Whole Wheat Flour (3 cups)
Coconut Sugar (1 cup) (You can also swap it for other kinds of sweetener. Check out the list

here

.)
Baking Powder (2 tbsp)
Salt (1 tbsp)
Cinnamon Powder (2 tbsp)
Banana (1 big and ripe)
Shredded Raw Zucchini (3.5 cups)
Any Oil (3/4th cup)
Vanilla Extract (2 tbsp)
DIRECTIONS
Preheat your oven and prepare your loaf pan by coating it with some oil.
Mix all the dry ingredients (flour, sugar, baking powder, salt, cinnamon) together in a bowl.
In another bowl, mash the ripe banana with a fork and add the rest of wet ingredients (zucchini, oil, vanilla extract.)
Pour the dry ingredients into the wet ingredients and mix gradually until all the ingredients are well incorporated.
Transfer the batter into your loaf pan and bake for 30-45 minutes or until the toothpick comes out clean.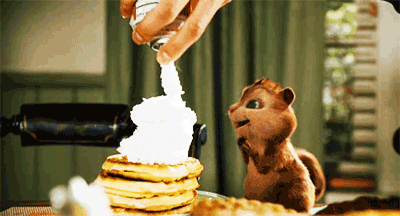 Pro Tip: You can add some nuts or dried fruits (almonds/walnuts/pecans/raisins) for some extra crunch. Top it with whipped cream or honey.
Check out my other 3 Ingredients Healthy Dessert Recipes to try during the #stayhome season.